Eve Hogan is a prolific writer and the author of several books related to personal and spiritual growth. Read below for descriptions, and click the photo to order from Amazon, click on the paypal link for autographed copies direct from the author.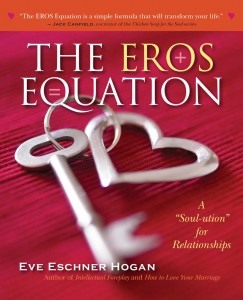 The EROS Equation: A SOUL-ution for Relationships! Einstein said, "You can't solve problems from the same mindset that created them." Consequently, we must learn to access a different part of ourselves if we are to resolve problems. The EROS Equation provides the tools and skills needed to achieve self-mastery and to transform your relationships.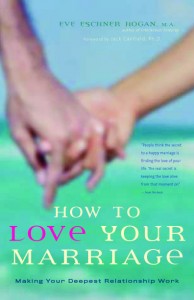 How to Love Your Marriage: Making Your Closest Relationship Work While Eve's first books helped people find love, this one helps them to keep the love alive and thriving. Eve explains that true love never really goes away, but access to that love gets blocked by unresolved experiences, beliefs, and comments. By learning to break through these barriers (or keeping them from rising in the first place) you will be able to revitalize and renew the love within your marriage. Whether you are just starting out in married life, have been married for many years this book will offer you wise advice and support for creating a lasting, healthy, joyful marriage.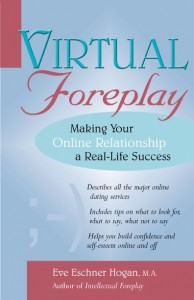 Virtual Foreplay: Making Your Online Relationship a Real-Life Success The Internet has brought us the technology to make great introductions, but do we have the skills to turn those introductions into lasting, joyful relationships? Virtual Foreplay will show you how! Virtual Foreplay can transform your online hope into offline love! With over 15 million people looking for love online, there is just no reason to be lonely!
Chicken Soup for the Ocean Lover's Soul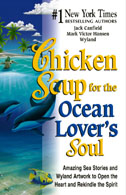 This book is full of inspiring Sea Stories and Wyland's artwork. Eve Eschner Hogan is a contributor of two stories selected for this publication: "Octopus' Garden" and "Ebb and Flow." Eve is an avid diver and co-owner of Makena Coast Dive Charters on Maui.
Chicken Soup for the African American Woman's Soul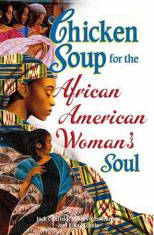 Whether you are a mother, daughter, grandmother or girlfriend, these stories of trial and triumph will encourage and inspire you as you feed your soul and soothe your spirit. This candid, touching and inspiring collection of stories proves that the spirit of sisterhood extends beyond geography, economics, age and time. Whether we're passing on family traditions, keeping the faith or just keepin' it real, one thing is for sure; we are here because of the shoulders of we stand on.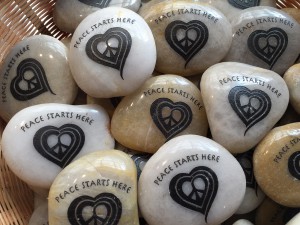 Peace Starts Here Rocks $6