Welcome to Heart Path Journeys • Sacred Maui Retreats!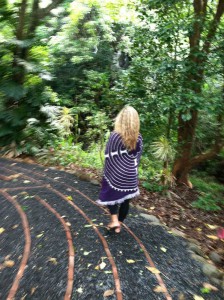 Heart Path Journeys (click on link for full retreat website) is owned and operated by Inspirational Speaker and Author, Eve Eschner Hogan and offers personalized private retreats created just for you or you and your guest or your family, as well as small group retreats.
We take the hard part out of planning a retreat — whether your focus is spiritual growth, physical or emotional healing, creative expression, or improving a relationship — with yourself, a loved one, your family or with Spirit.
How it works is up to you! We will work with you to completely customize your retreat sessions based on your interests, needs, budget, time, desires and intentions. The Heart Path Journeys' team is made up of Maui's best practitioners offering expertise in a variety of modalities—relationships, spirituality, nutrition/wellness, yoga, intuitive, energy healing, massage… Our practitioners are all specifically chosen as exceptional healers in their field.
RATHER THAN COMING WHEN WE ARE OFFERING A RETREAT, WE OFFER A RETREAT WHEN YOU COME!
We balance your retreat to honor the body, mind, and spirit, gently guiding you to access the healing wisdom of your heart.
We serve as your concierge of personal growth and self-mastery.
Maui offers a diverse and beautiful backdrop for growth and wellness. While the island is well-known, world-class beach destination, many are unaware of the immense beauty that awaits just off the beaten path.
Heart Path Journeys takes you into the heart and soul of Maui—to awaken your own heart and soul.
Not sure? Check out our testimonies from our happy clients …
808-243-PATH (7284) • info@SacredMauiRetreats.com
470 Kaluanui Road, Makawao, Maui, Hawaii 96768
Please keep the time difference in mind if calling. Hawaii is 2-3 hours earlier than the west coast of the US and 5-6 hours earlier than the east coast.