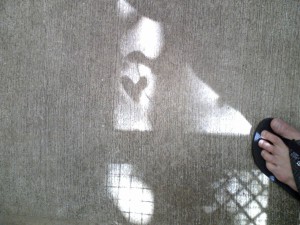 Dear Eve,
I lost my soul mate when he died after twenty-eight years together and now, I'm ready to jump back into the dating pool and get wet. I've had two husbands and am not looking for marriage again. What I would really like to find is a companion to have fun with and see what happens. I'm a woman of nearly sixty-one and love life. I'm not a dazzler, but nice to look at (with a few extra pounds I'm getting rid of). I'm very active and have a lot of fun with the "Red Hatters." I'm open to a lot of activities and sports and am more or less and a pretty well rounded woman.
I've found a couple of men online that are very high in match compatibilities and have written them, but not a word back in nearly three weeks.  Maybe I'm being too forward about what I don't want. What do you think? How specific should I be about what I don't want?
I appreciate your input.
Aloha,
You sound wonderfully full of life and clear about what you want.
I admire your willingness to "jump into life" with both feet! Dating online is definitely a numbers game, so it is important just keep putting yourself out there and be patient. Please don't let a lack of response discourage you and try not to take it personally. People don't respond for hundreds of reasons, many of which have nothing to do with you personally, your profile or email. Sometimes they don't respond because they are scared; sometimes they don't log on for a long time; sometimes they have someone they've started dating already; sometimes they just know they aren't your match. When you don't know the reason someone isn't interested in you and are thus, in a position to make up a story of explanation, make up a story that supports you, rather than hinders you. For instance, rather than assuming that they don't like something about you, assume instead that they know that they are not ready for someone as wonderful as you.
At the same time, it is wise to reread your profile and initial emails with a discriminating eye to see if there is anything that you can modify to make your message and your heart match more clearly. If you think you are emphasizing what you don't want too much, go back and modify your profile to give the same information but emphasizing what you do want. Instead of saying, "I don't want marriage" say "I'm looking for a companion with whom to celebrate life." Sometimes emphasizing what you don't want comes off as negative when in actuality, you are just very clear about what you do want. Rewrite your profile so that your clarity comes through with a positive twist so it doesn't turn potential suitors off.
I would also like to invite you to reframe the concept of "I lost my soul mate." While a completely understandable thing to say, the implication is that there is only one soul mate per person and once "lost, that kind of love, depth of intimacy and ultimate soul connection is not ever going to be yours again. If it feels comfortable to you, I encourage a tiny change to the statement to say instead, "I lost A soul mate" and then hold open the possibility (in actuality, the likelihood) that there is more than one soul mate per person and now you get another chance to find your other soul mates. There are dozens, maybe even hundreds of people on the planet for each of us that we have a very deep soul connection with. Not all of those soul mates are appropriate matches for each phase of life, but the connection can be felt even if we choose not to develop a relationship with that person. Love operates in abundance!
I applaud your forward momentum and wish you the best.
With Aloha,
Eve
Intellectual Foreplay Question: What DO you want?
Love Tip: Become your own "editor" both for the written and spoken word. Rephrase what your words are saying to match what your heart wants to say.